Boat Trips by the hour from Pier One
Enjoy the views of the Bay of Malaga from our 24 meter catamaran. We start the activity at 12:00 and continue every hour until sunset.
Our catamaran has seats for everyone, toilets, hard-top on the upper deck, nets on the bow for sunbathing, a large bar service on board with a shaded area where we offer the possibility to enjoy a refreshment and a wide range of bar products. Drinks and snacks are available throughout the day at good prices.
Exclusive atmosphere, top quality, surround sound, shade, sun, sea, all from Pier One in Malaga.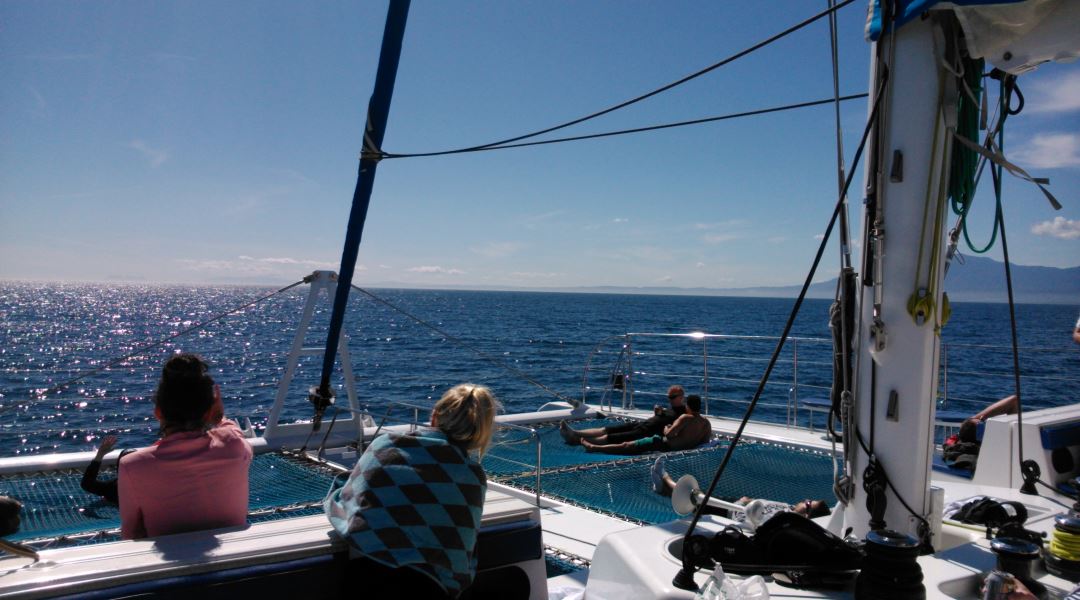 Fly Blue - Gran Catamaran Málaga is a multihull motor boat that brings the sea closer to the visitors of the city of Málaga, with a duration of 60 or 90 minutes.
The panoramic views along the way of the Bay of Málaga are spectacular, especially Mount San Antón, commonly called "Las Tetas de Málaga", visible only from the sea; the Alcazaba and the Gibralfaro Castle, the Farola and the rest of the Malaga Sky-Line.
Daily service of walks and excursions by boat for hours throughout the year.
Malaga is among the first in the ranking of the best places to live.
A lively shopping street that offers a unique shopping, leisure and dining experience.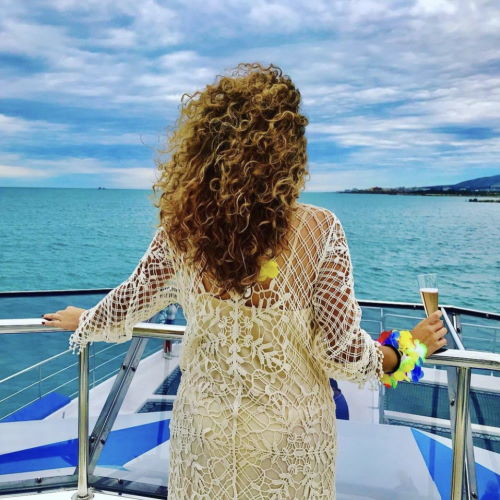 Disfruta de un paseo en barco por la Bahía de Málaga en nuestro Gran Catamarán. Podrás navegar y observar la capital de la Costa del Sol.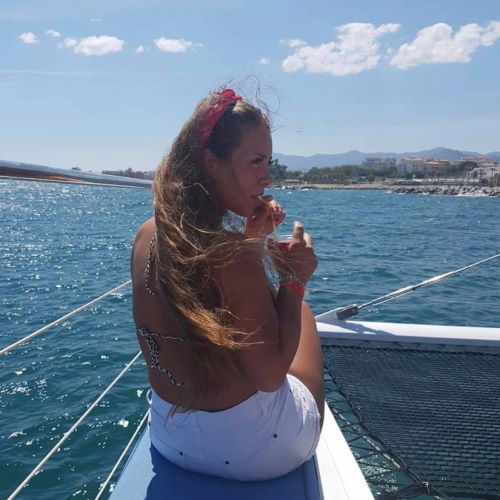 Zarpa desde Muelle Uno para dar un paseo por la Bahía de 1,5 horas y además disfrutarás de un mar limpio y azul en mitad de la bahía de Málaga.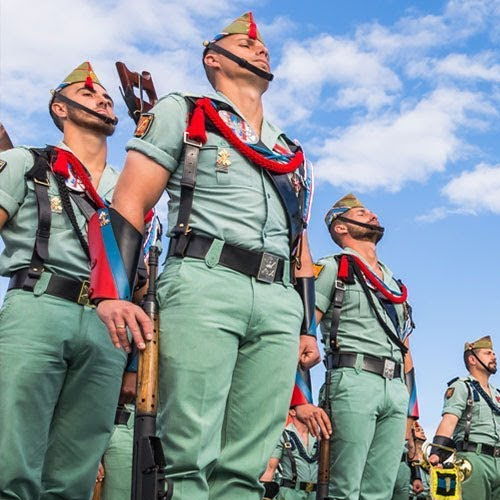 Reception of the Navy ship "Contramaestre Casado" and disembarkation of the Honours Company of the Tercio "Gran Capitán" of the Spanish Legion.
(Evento exclusivo Jueves Santo 6 de Abril)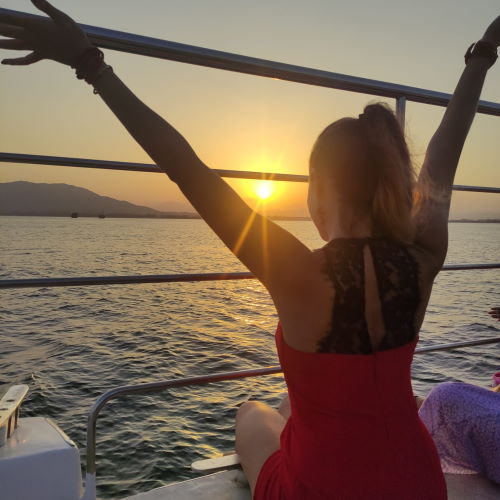 A unique nautical experience is a catamaran ride at sunset to see the sunset and the skyline of the city of Malaga from the sea.
Schedules and departures are subject to change without notice - Adults: 14 years and older. Children: 3 to 13 years old. Children under 3 years old free of charge (except for special excursions). The ticket does not include food and beverages and food and beverages are not allowed on board.